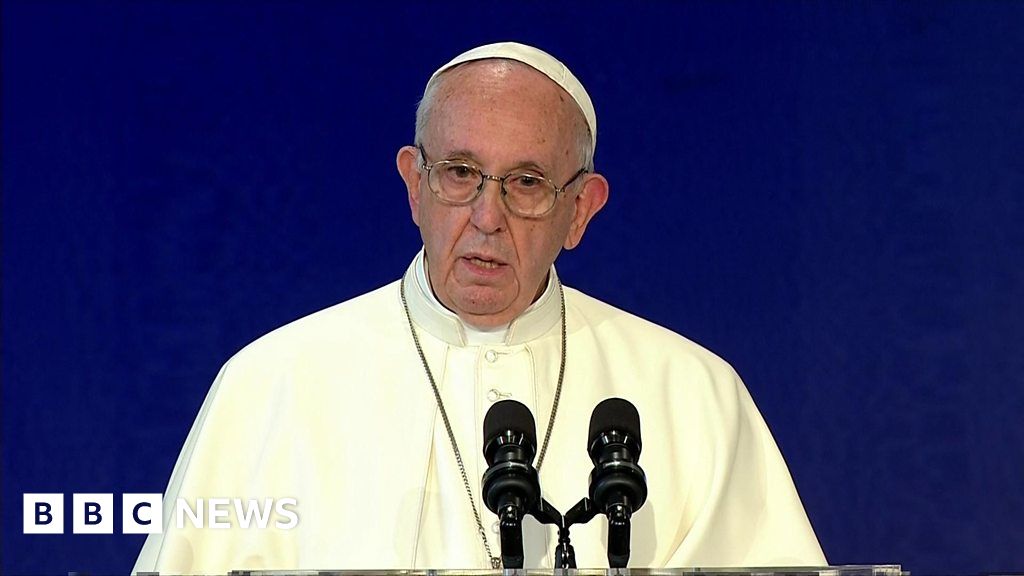 Pope Francis and Taoiseach Leo Varadkar have given speeches in which they both addressed the child sex-abuse scandal in the Catholic Church.
They spoke to an audience at Dublin Castle, on the first day of Pope Francis's visit to Ireland this weekend.
Read more: Pope shamed by Church's abuse failures.