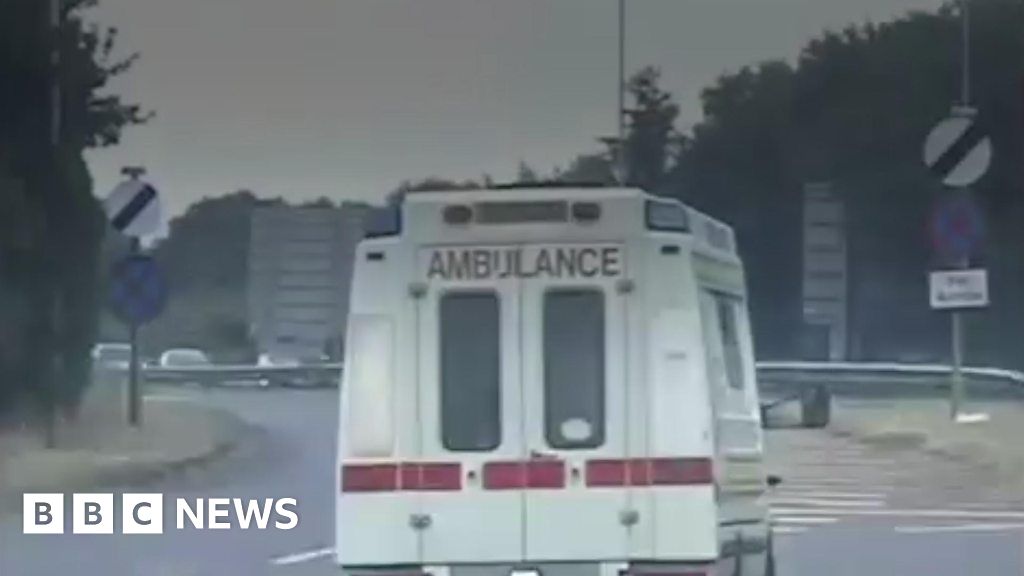 Dash-cam footage of a driver smashing a decommissioned ambulance through a railway barrier before nearly colliding with a passing train has been released by police.
The footage, which was captured from a police car chasing the vehicle, showed driver Shane Hughes stop just inches from the train as it passed at 70mph, in Kildwick, North Yorkshire.
Hughes, 41, of Ramsgate Street, Halifax, was sentenced at Bradford Crown Court to 22 months in prison.